AM Ink Publishing / Fluent Reader
There's something fishy about Joey's new neighbor - that old man named Carl White. Joey can't help but notice his strange behavior... like those pet crates he carried into his house on the night he moved in, and those weird lights and noises coming from his basement window, and how he leaves his house late at night in his rusty old van. But Joey's weird new neighbor isn't his only problem. A friend from his past named Glenn asks him for help after his dog goes missing. And then Kevin's cat disappears. Soon, pets all over Blackwood are vanishing and Joey has more questions than answers. Like, what's with Barry's new cat, Midnight? The one that can go invisible and walk on the ceiling? And what's with those sightings of a creature described as half-man/half-beast? Does Joey's new neighbor have something to do with it? Things start to get really hairy in Blackwood, and soon The Fright Friends' curiosity is piqued. If they only knew curiosity killed the cat.
View full details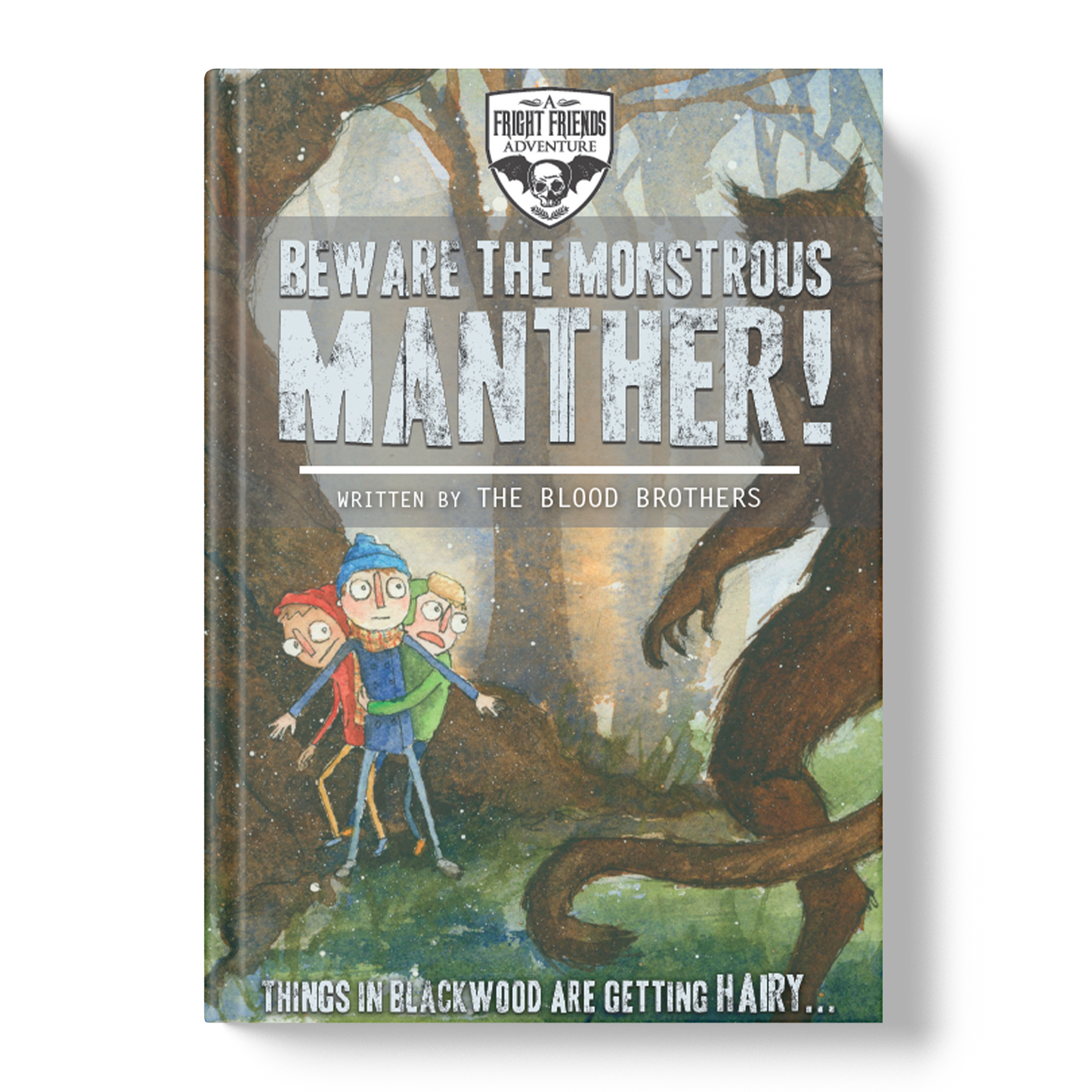 The Blood Brothers
Edgar and Allan Blood were both October-born and subsequently abandoned in the woods. After being raised by wolves, the brothers set out on a worldwide dirigible journey to find their fortune, where they began honing their literary skills by writing obituaries and ransom notes. To tell them apart, remember: Edgar has an eye patch and Allan has a wooden leg—but sometimes it's the other way around. When the Blood Brothers are not writing stories, they work as door-to-door coffin salesmen.
Visit author page