Eifrig Publishing / Early Fluency
Billie the Octopus invites you to explore the wonders of the ocean, become aware of the threats to it, and how you can make a difference.
 Lotus wrote her first early fluency's book,  More Beautiful Than Heaven,  when she was 16 to raise awareness about the beauty of nature and the Earth, the endangered state of wildlife and our environment, and ultimately inspire early fluency to care for and protect the planet and our fellow inhabitants. She then wrote Billie the Octopus to educate kids about the beauty and importance of the ocean and protecting fish and marine life.
In 2020, she published two more books supporting efforts to save our planet and its endangered inhabitants: Jenny the Chimpanzee and A Thanksgiving for the Turkeys
A portion of the proceeds from all books will be donated to the Jane Goodall Institute and its Roots & Shoots program.
Here are the SOURCES & RESOURCES for OCEAN FACTS & PLASTIC FACTS that are included at the back of the book. 
 WHAT PEOPLE ARE SAYING:
  "I received Lotus's books and loved them! Well done! Thank you! With people like Lotus so aware and inspirational, I'm sure humanity can rise to the challenges we face."

 

— Louie Psihoyos, Director of Racing Extinction, Executive Director Oceanic Preservation Society

 
View full details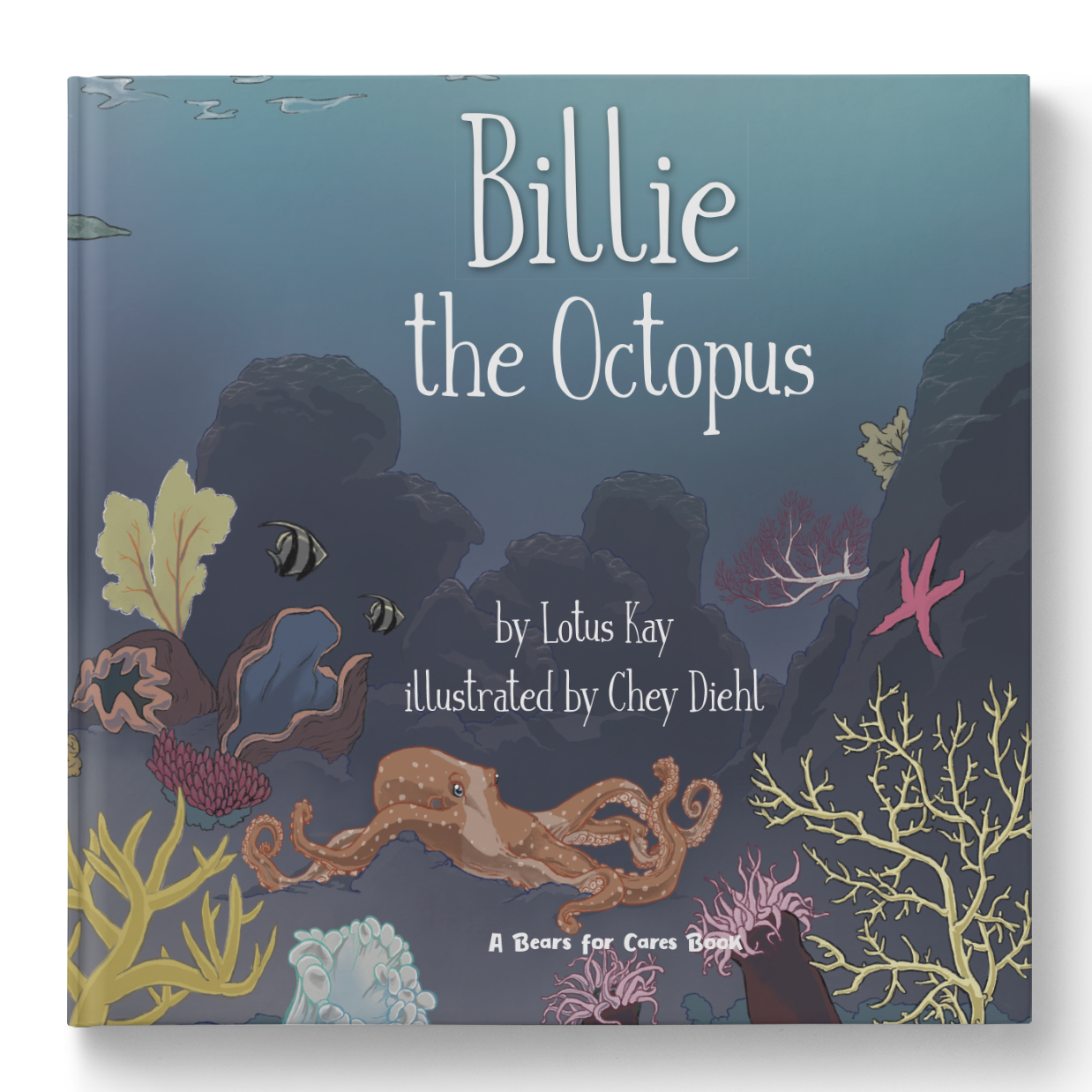 Lotus Kay
Lotus Kay is a young writer, singer/songwriter and children's book author. She is a recipient of a grant from Jane Goodall's Roots and Shoots program for her work creating an educational campaign called Bears for Cares to educate youth about endangered species and wildlife. She wrote her first book, More Beautiful Than Heaven, when she was just 16, and has continued to write more impactful children's books: Billie the Octopus, A Thanksgiving for the Turkeys, Jenny the Chimpanzee, and Friends Lift You Up, all in collaboration with Bears for Cares, to educate kids on the importance and beauty of nature and motivate them to help protect the Earth and create a more compassionate world.
Visit author page