Eifrig Publishing / Fluent Reader
When sixteen-year-old Alex's parents ask him to deliver a mysterious package to their animal research camp in the Nepalese jungle, he and his twelve-year-old brother James do not have a clue about the trouble they are about to face. An unsuccessful ransom payment leads to an arduous journey through the crispy forests of the wild west of Nepal in pursuit of the terrorists who have captured their parents.
Even with the help of their friend Atti, how can three early fluency rescue the parents from armed kidnappers?
"Stunning descriptions of the flora and fauna of Nepal are subtly woven into this fast-moving story of two brothers on the trail of their kidnapped parents." Rosemary Hayes, author of over 40 early fluency's books
"A gripping and fast-paced adventure written by a biologist and traveller about luck, courage, and ultimately heroism. The exotic and sometimes dangerous Himalayan landscape is given to the reader with a total and vivid authenticity." Victor Watson, author (incl. Paradise Barn series)
Jane Introduces the Book: "There's a lot of poo, a lot of snot. I hope you enjoy it!" 
The Alex and James Eco-Aventures in Nepal Series:
View full details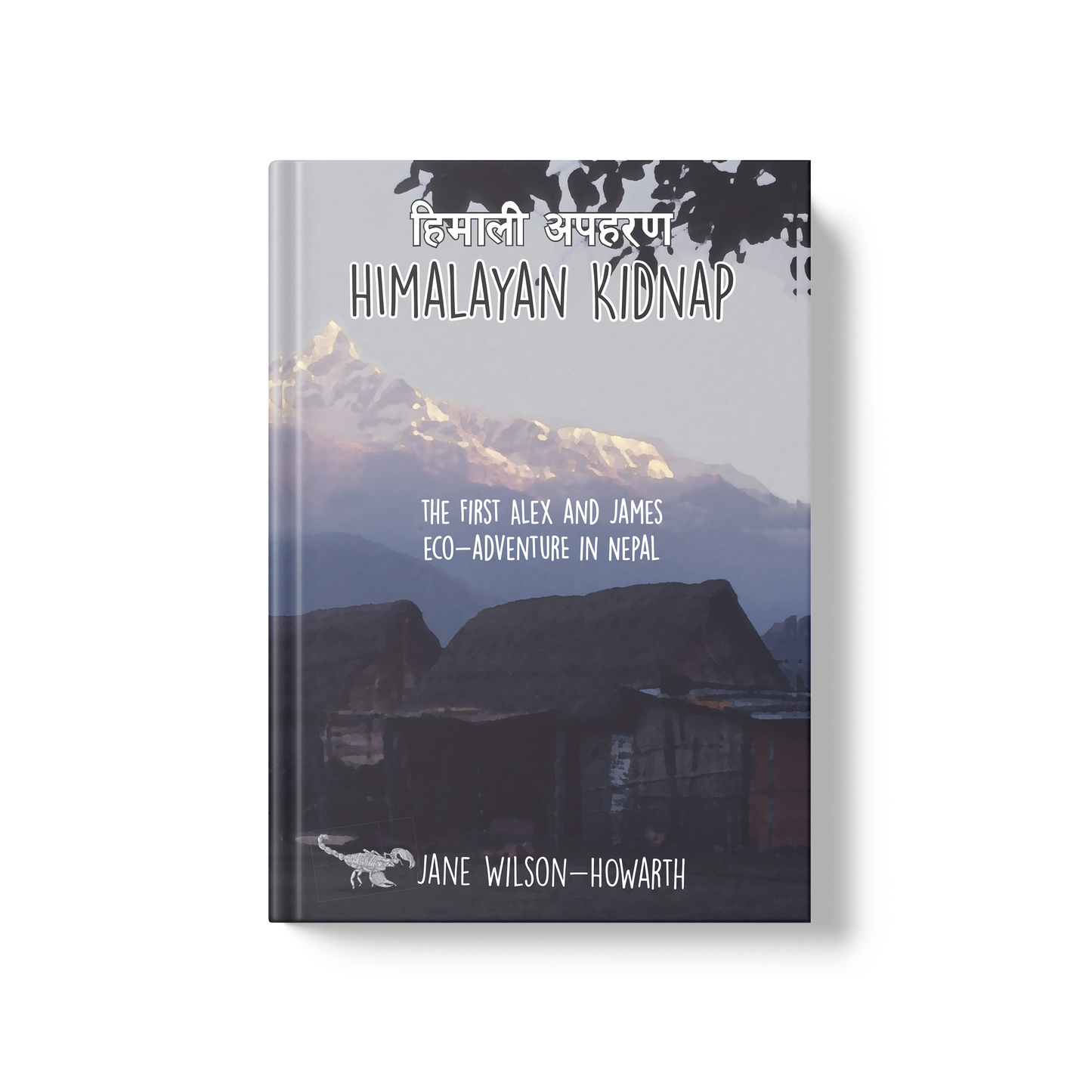 Jane Wilson-Howarth
Jane Wilson-Howarth is a physician with qualifications in zoology and parasite biology, who loves animals, wild places, and cycling. She lived in Nepal for six years and speaks Nepali - but not very well. "My passion for wildlife began early. I used to smuggle roadkill into the house despite my mother's preference for flowers. A fascination with nature started with pond-dipping; while other girls were experimenting with makeup and exploring the impact on the boys of rolling up the waistbands of their skirts to show more leg, I was nerdily nose-down in our garden pond, learning about reproductive behaviour in minuscule cyclops and water-fleas. This interest grew and blossomed through fossil collecting and hamster breeding. In between times I swam a great deal and learned to sail. My ecological passion persisted and I signed up to study zoology in Plymouth. This was a perfect place for me because of the proximity of the sea, various rivers and Dartmoor. I learned to SCUBA dive there and
Visit author page