Pack-n-Go Girls / Early Fluency
Welcome to Mexico!
It's market day in Barra de Navidad. Izzy and Patti discover a beautiful glass dolphin that Izzy wants more than anything. Unfortunately, it disappears before she can buy it. Even more unfortunate? It later reappears in Izzy's bag. Izzy can't believe the trouble she's in.

2017 Literary Classics Gold – Best Series – Young Reader 2017 Moonbeam Children's Book Award Silver - Best Chapter Book Series 2014 Moonbeam Children's Book Award Winner - Best Chapter Book Series 2016 CIPA Evvy Award Winner
View full details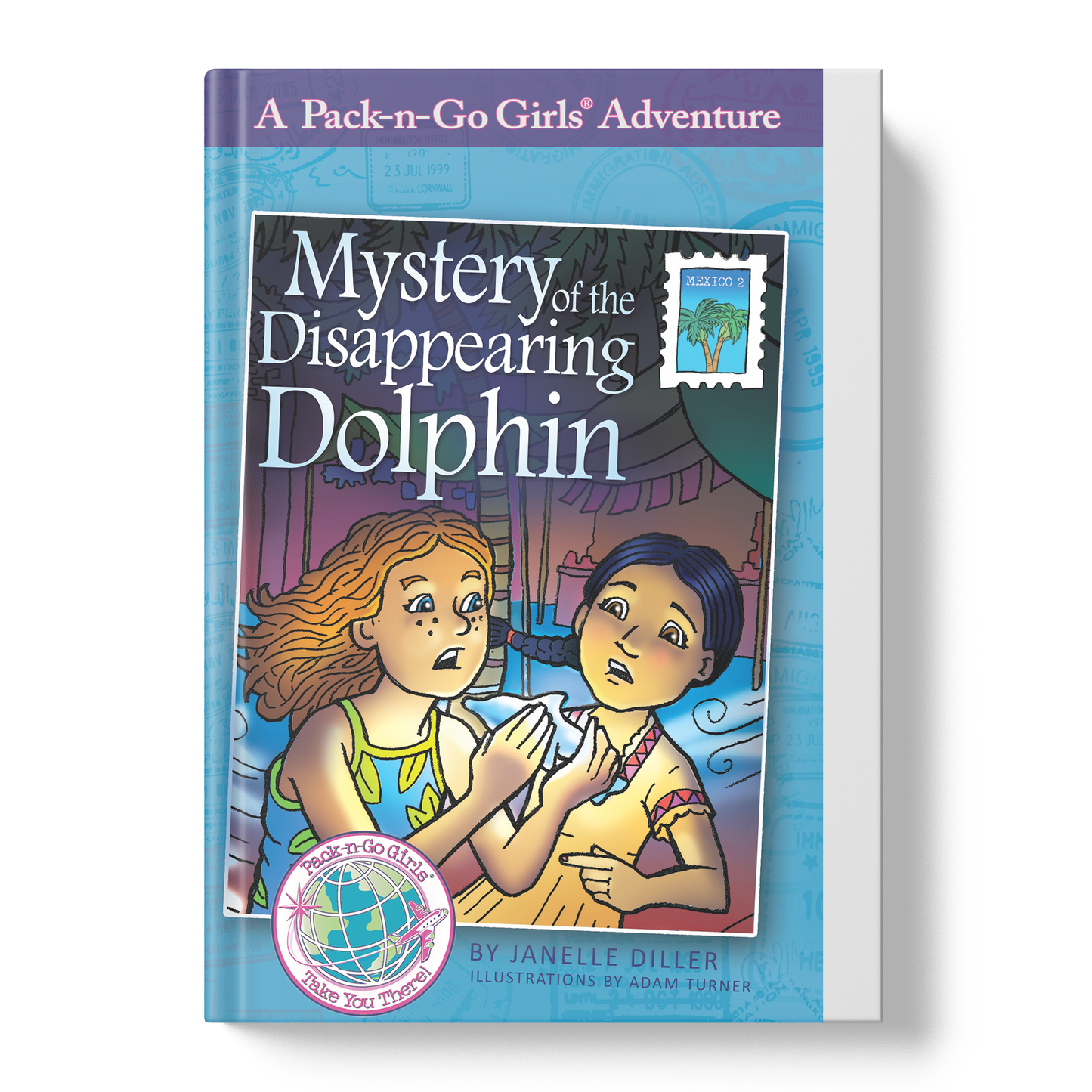 Janelle Diller
Janelle Diller is a former communication consultant for the high-tech industry, which gave her ample opportunity to find interesting ways to say boring things. It also made her long for the day when she wouldn't have to write about technology implementations anymore. Fortunately, she escaped that world and can now devote more time to writing. Ms. Diller has always had a passion for writing. As a young child, she wouldn't leave home without a pad and pencil just in case her novel hit her and she had to scribble it down quickly.
Visit author page