One More Exclamation / Emerging Reader
On his adventure, Peter discovers treasures on the beach. Little does he know how harmful litter is to a turtle. Alone on his journey, he gets stuck on the shore and has tummy troubles. Who will come to his rescue?
Find out in this rhyming story that captures attention with giggles and teaches the importance of friendship, healthy eating, and putting litter in a bin.
View full details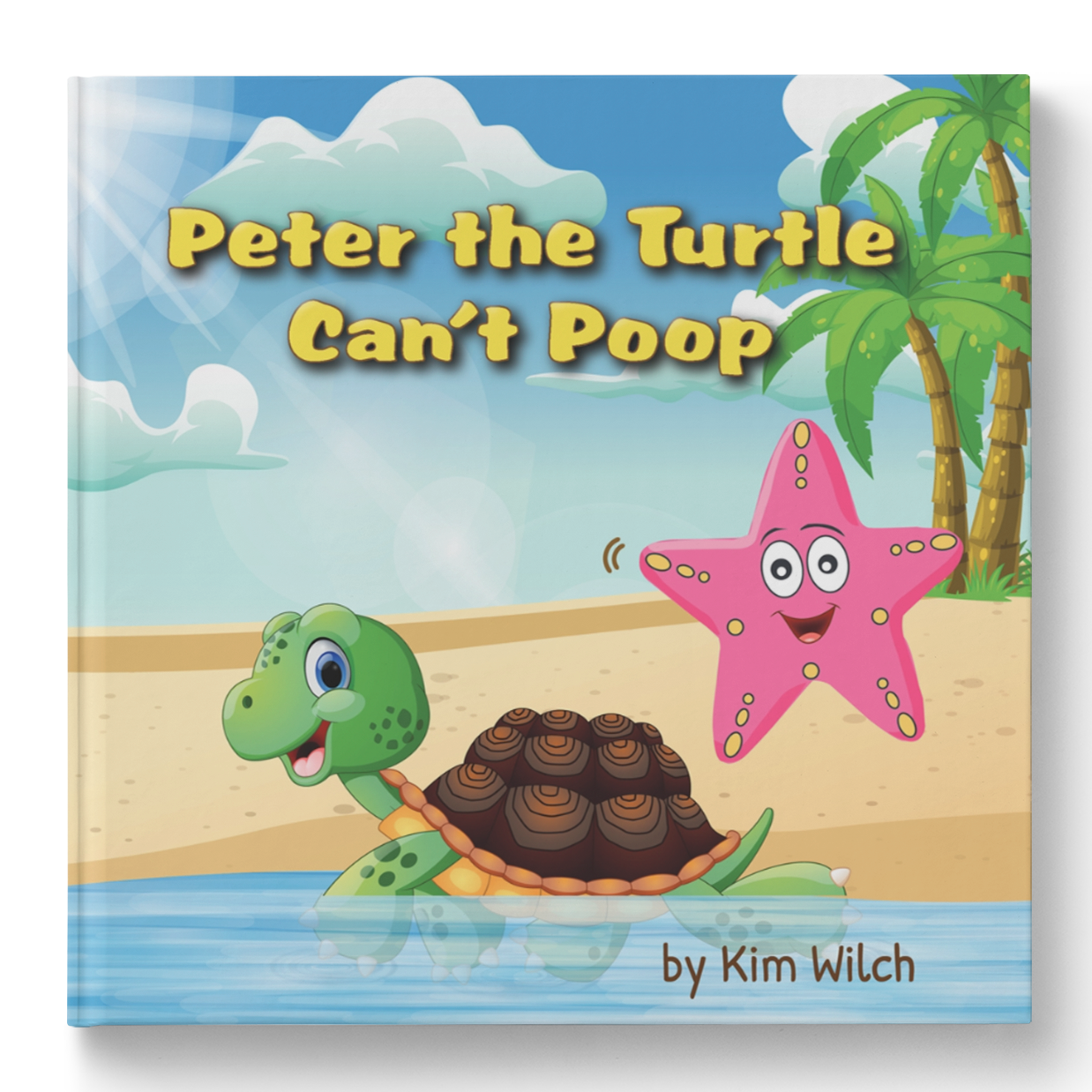 Kim Wilch
This award-winning author is published in two anthologies and her first children's book, Peter the Turtle Can't Poop.
Kim lives in Nebraska with her husband of thirty-five years, two precious pooches, a litter box trained bunny, and a duck that quacks her up. She is a mom of two and grandma to three amazing grandchildren she adores. Besides writing, Kim loves photography, camping, travel, and getting creative with arts and
crafts.
Visit author page