Eifrig Publishing /
by Mark Isherwood
Nothing much happens in Cheddarington.
Nothing much except for the time freezes, some witches, a mysterious shop that isn't a shop and a couple of centuries-old Italian gentlemen. Two friends, Peter and Erin, find themselves on a strange adventure that will forever change them and their families. 
REVIEWS:
Sharon Soph, Goodreads: "I really, really enjoyed this. It is quite unique, although I thought readers of J K Rowling, Jacqueline Wilson, and even fans of Enid Blyton's Faraway Tree would enjoy it. Lots of magic, good versus evil, fantasy and historical references to entice early fluency to want to find out more. Chapters end leaving you wanting to read on, which is essential to entice young readers. It lends itself to further adventures, so hope there are more in the pipeline. The descriptions of scenes are beautiful, and this would make a fantastic film!" 
View full details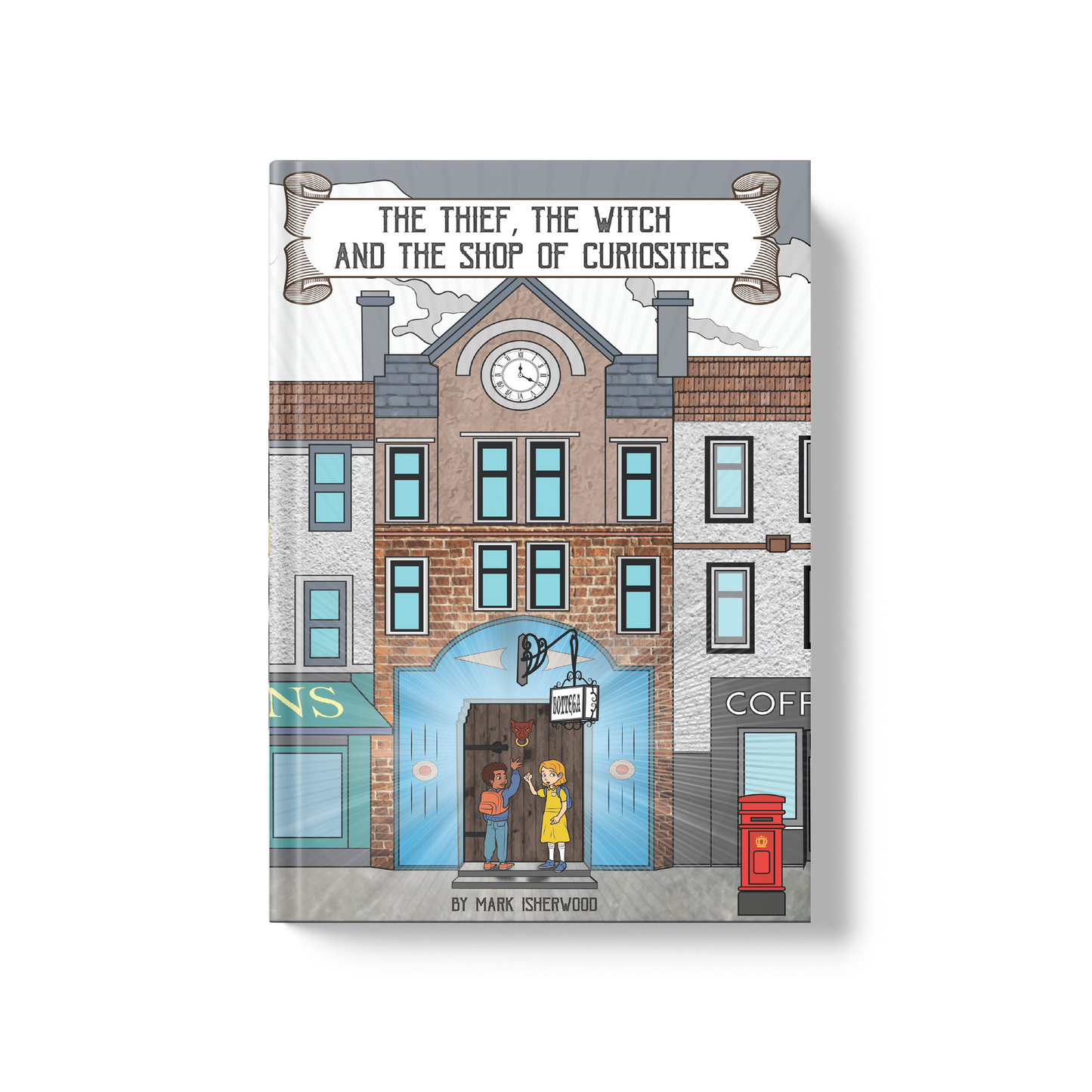 Isherwood Mark
Mark Isherwood writes both Poetry and Fiction. His first collection of verse Lethe was published by Anaphora Press in 2011. He also contributed a short story to the 2015 anthology, Building Red. Mark's first children's novel, The Thief, the Witch and the Shop of Curiosities was published in 2019. He lives in the UK with his wife and three sons.
Visit author page